Solitude, 4x6, acrylic on canvas, Jan Blencowe, copyright 2011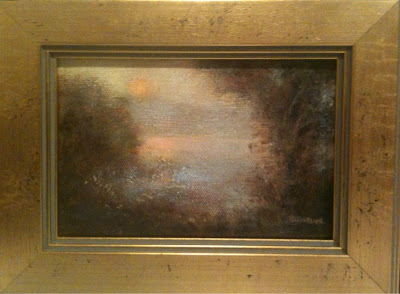 Every year I contribute a 4x6 inch "mini masterpiece" the to New Britain Museum of American Art Spring gala fundraiser. This one is called "Solitude". This year the mini masterpieces will be on display two weeks before the event to give people a chance to view the works before the actual event.
The invitation letter this year said the...Last year, guests were literally racing up the staircase to bid on their favorite mini masterpiece.
I does my heart good to know that people get so excited about art!!!!
- Posted using BlogPress from my iPhone